My aunt and uncle sing in a choir and they wanted me to come photograph their Christmas concert. I was scared and a bit overwhelmed at the request because I'd never shot anything like this before. After I got a little confidence booster from my friend Emilie, I felt equal to the task and it turned out to be pretty fun. I felt kind of special to be able to walk around and get right up close to the choir and the conductor as they sang. I only shot during their warm-up because the concert was going to be recorded, so I worked hard for an hour and then got to sit, enjoy, and worry about the precious images that were sitting on my camera. I think they turned out okay.
My aunt and uncle!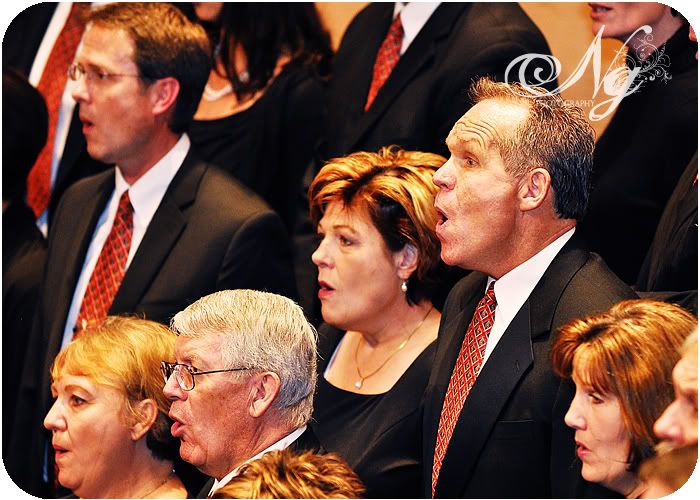 I love this shot. It was so fascinating to be able to watch the face of the conductor. She was so animated and totally into the moment.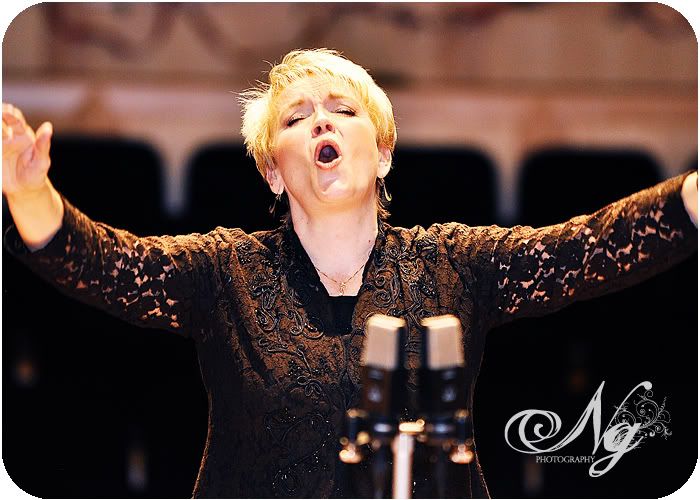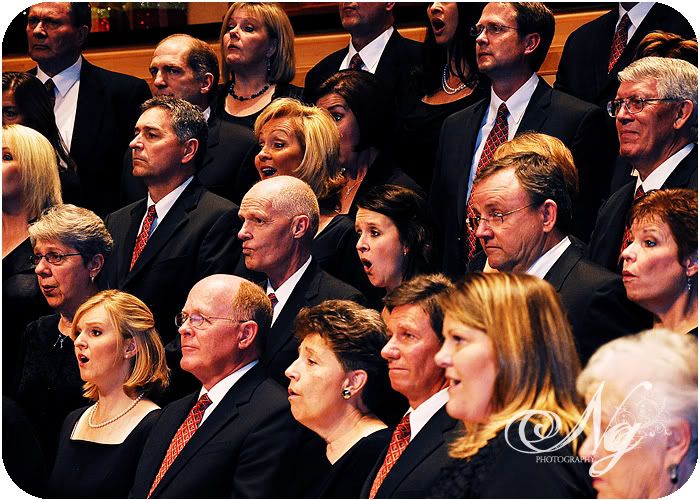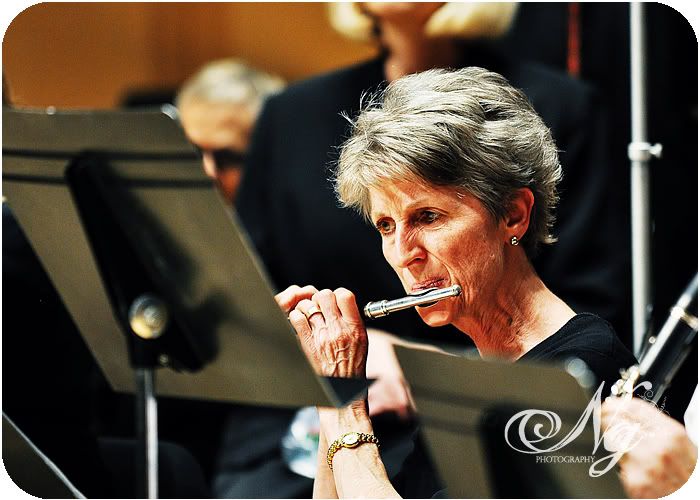 This is my dad's cousin who's an amazing saxaphone player.